<![if !vml]>
<![endif]>
Next Meeting
Pine Mountain Lake Airport Day Saturday,
October 3rd 11AM - 2PM
Evening Potluck at 5:30PM
The Pine Mountain Lake Aviation Association invites everyone to our Annual Community Airport Day on October 3 from 11:00am – 2:00pm at the Pine Mountain Lake County Airport.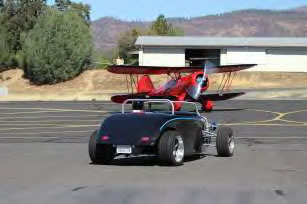 This is a great fun and free way to visit your airport and see lots of interesting aircraft. Special events this year include a radio controlled model airplane demonstration, flying demonstrations, precision flying contests, and car vs. airplane races.
This is a great opportunity to check out your county airport, observe aircraft on display and meet our local pilots
.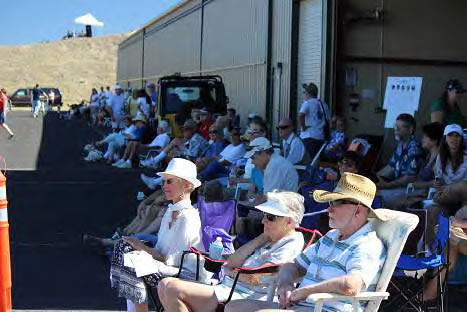 PMLAA will be selling refreshments for your convenience.
Admission is free . Please use the Elderberry Way entrance to the airport.
Bring folding chairs. Appreciation for our local airport has certainly increased during the long drought in California and the resulting fi res. Having a local airport also makes medical helicopter evacuations possible. Mark your calendar and come spend the day at your local airport!
Program
10:00AM Overall Briefing All Participants Dale Mueller (Hallock's Hangar)
10:30 Spot Landing/Flour Bombing Participants Wayne Handley (Hallock's Hangar)
11:00 Opening Ceremonies/Refreshments Open
National Anthem and Sky Divers
Flour Bombing/Spot Landing Wayne Handley
Model Airplane Demonstration John Andrews
"The Ladies Race" Judy Collier vs/Bonnie Ritchey
Flour Bombing/Spot Landing Wayne Handley
"The Grudge Race" Mike Gustafson vs. Michael Thoeben
"The Top Gun Race" Wayne Handley and Randy Burke
2:00PM Parade of Planes and Closing Ceremonies
"Missing Man Formation in honor of "Carol Simpson"

PS: Don't forget that Young Eagles is on October 10, 2015 at 9:00AM right here at the PML Airport!
Young Eagles
Yung Eagle Rides - Saturday,
October 10th 9AM - 11PM
Evening Potluck at 5:30PM
EAA/PML pilots will offer free airplane rides to kids 7 - 17. Children must be accompanied by a parent or guardian who will sign permission forms.
The PMLAA webstore is now live
The PMLAA webstore is now live at http://www.companycasuals.com/pmlaa/start.jsp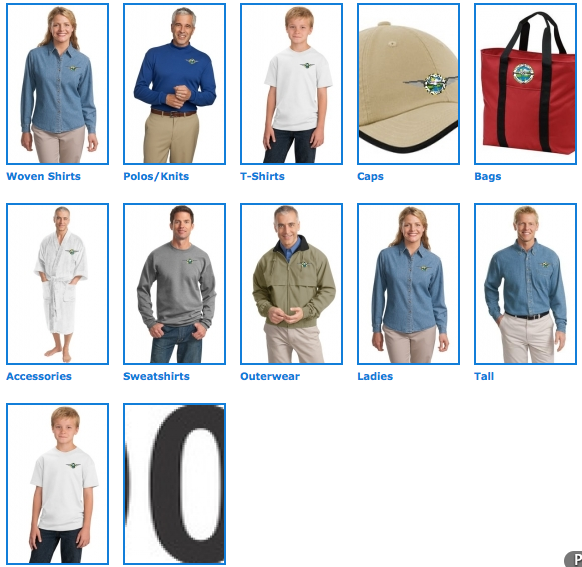 PML Aero Club
The PML Aero Club now has a website: http://www.pmlaeroclub.com.

Noise Sensitive Area
Craig L. Pedro, Tuolumne County Administrator, in his letter dated November 13, 2009 reminds all the pilots about the noise sensitive areas near Pine Mountain Lake and Columbia airport. Please familiarize yourself with this areas
and also with:
Weather @ E45
Hello, today is Friday, October 9th, 2015.
Courtesy of Eric Henderson
This weather station is located off-airport and
should not be used for flight planning and navigational purpose.

Morning Twilight:
06:35 AM PDT
Sunrise: 07:02 AM PDT
Sunset: 06:33 PM PDT
Evening Twilight:
07:00 PM PDT

Columbia (O22) AWOS online
Try it by clicking here
PMLAA Webcam
Courtesy of Kirk Wallace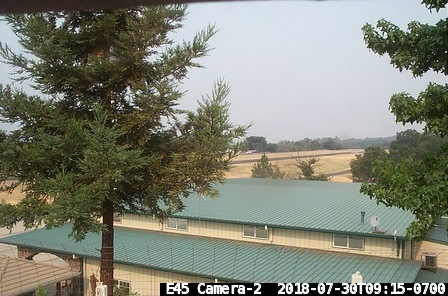 Click here for a full-size picture

The Camera is a Kodak DC3400 in a weather-proof housing mounted to a mast on the roof. The camera is pointing South-West with the end of runway 9 in the center.

<![if !mso]>

PMLAA assumes no responsibility for the accuracy, completeness or appropriateness of the information provided above and shall not be liable for its content, or for any errors or interruptions in the transmission of data. PMLAA shall be under no obligation to correct any inaccuracies in this information and shall not be required to revise, amend or supplement same. This data is not, and is not intended to serve as a substitute for or in fulfillment of pilots' responsibilities under pertinent Federal Aviation Regulations to obtain current and appropriate weather and pre-flight briefings and airport information from FAA-approved sources.

<![endif]>