<![if !vml]>
<![endif]>
September Meeting
Mike Melvill on September 6th
At Wayne, Shane, and Al ' s Hangar at 6:00 PM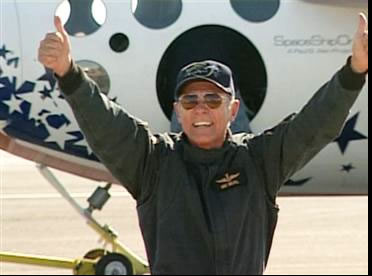 Mike Melvill retired in October of 2007 as Vice President/General Manager, a Test Pilot and one of
10 owners of Scaled Composites, LLC in Mojave, California. He worked for Burt Rutan for 31
years, and has 29 years of experience as an experimental test pilot.
He holds an FAA Commercial pilot's certificate, ASEL, AMEL, instrument airplane, Rotorcrafthelicopter
and Glider. He received his Astronaut wings when he became the nation's first
Commercial Astronaut, flying SpaceShipOne to above 100 km on June 21st 2004.
He has accumulated 9200 flight hours in 136 fixed wing-types, 11 helicopters and 10 glider types.
He has flown 4 WW1 replica aircraft; A 1913 LeRhone rotary powered Sopwith Tabloid, a 1915
Gnome rotary powered Sopwith 1½ Strutter, a Gnome rotary powered Sopwith Camel and a
Hispano Suiza powered RAF SE5a. All have tail skids, no brakes and use original 100 year old
engines!
He was awarded the Ivan C. Kincheloe trophy in 1999 by the Society of Experimental test Pilots for
high altitude developmental flight-testing of the model 281 Proteus Aircraft. He was awarded his
second Ivan C. Kincheloe trophy at the 2005 annual SETP Symposium for his work flight-testing
SpaceShipOne.
He holds nine US National and nine World speed and altitude records in Rutan's Catbird, Proteus
and SpaceShipOne aircraft.
• He has flown 10 'FIRST' flights of Burt Rutan's unique aircraft designs.
• He built and flight-tested his own VariViggen and Long-EZ homebuilt aircraft.
• He and Dick Rutan flew their Long-EZ's around the world as a flight of two in 1997.
• He is a Fellow of the Society of Experimental Test Pilots.
• He has been a member of AOPA for 45 years.
• He is an Honorary member of Daedalians 56th Flight, Edwards AFB
• He is a Lifetime member of the EAA and a member for 41 years.
Airport Day
PMLAA's Community Airport Day is Saturday, October 4th, noon-3:00pm.
Get involved! There are lots of ways to help.Contact event chair Catherine Santa Maria, 962-7904 to volunteer.
Young Eagles at PML Airport - Oct. 4 EAA pilots will offer free introductory airplane rides to youngsters ages 8-17, from 9:00-11:30am. Parental permission is required. Contact Ed Gregory, 962-5061
2014 calendar
See also,
The PMLAA webstore is now live
The PMLAA webstore is now live at http://www.companycasuals.com/pmlaa/start.jsp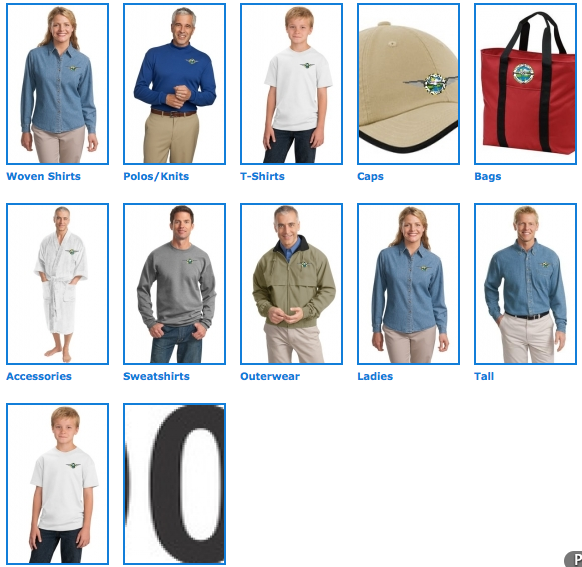 PML Aero Club
The PML Aero Club now has a website: http://www.pmlaeroclub.com.

Noise Sensitive Area
Craig L. Pedro, Tuolumne County Administrator, in his letter dated November 13, 2009 reminds all the pilots about the noise sensitive areas near Pine Mountain Lake and Columbia airport. Please familiarize yourself with this areas
and also with:
Weather @ E45
Hello, today is Thursday, August 28th, 2014.
Courtesy of Eric Henderson
This weather station is located off-airport and
should not be used for flight planning and navigational purpose.

Morning Twilight:
05:59 AM PDT
Sunrise: 06:26 AM PDT
Sunset: 07:36 PM PDT
Evening Twilight:
08:03 PM PDT

Columbia (O22) AWOS online
Try it by clicking here
PMLAA Webcam
Courtesy of Kirk Wallace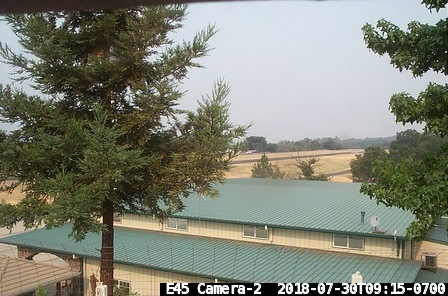 Click here for a full-size picture

The Camera is a Kodak DC3400 in a weather-proof housing mounted to a mast on the roof. The camera is pointing South-West with the end of runway 9 in the center.

<![if !mso]>

PMLAA assumes no responsibility for the accuracy, completeness or appropriateness of the information provided above and shall not be liable for its content, or for any errors or interruptions in the transmission of data. PMLAA shall be under no obligation to correct any inaccuracies in this information and shall not be required to revise, amend or supplement same. This data is not, and is not intended to serve as a substitute for or in fulfillment of pilots' responsibilities under pertinent Federal Aviation Regulations to obtain current and appropriate weather and pre-flight briefings and airport information from FAA-approved sources.

<![endif]>