<![if !vml]>
<![endif]>
February 7, 2015
Our speaker will be Earl J O'Grady. Earl is 93 years young and was born in San Francisco in 1921 a child of the Great Depression.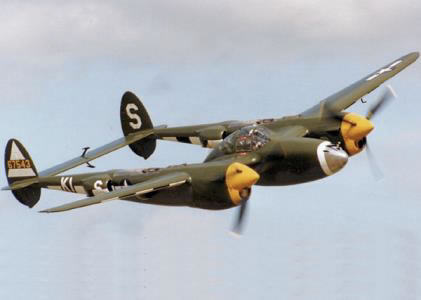 After attending grammar school and high school in San Luis Obispo and obtaining his Private Pilots license at age 16, Earl attended the University of Notre Dame and graduated with a Bachelor of Science Degree in Civil Engineering.
World War II was underway as he was finishing up at Notre Dame. He volunteered for the US Army Air Corps (forerunner of the Air Force). He was immediately assigned to Williams Field Arizona for flight training.

He reported back home after flight training and received orders for the Presidio of Monterey. Immediately, he was summoned to the commanding General's office-He thought he was getting in trouble. The General said they needed him badly down under. Earl thought it meant going underwater in a submarine. It turned out, "down under" meant Australia.

He served in World War II flying P40's, P47s, and P38 Lightnings's. He flew a total of 263 missions and shot down 9 Japanese planes which made him an "ACE". He was shot down two times and was released from the Air Force in December, 1945. He was recalled for the Korean War and served from 1950-1952.
From 1964-1972 he served as Mayor for the City of Larkspur for two terms and was a City Council member for three terms.

Earl's motto is "Live everyday to the fullest".
The February 7th PMLAA meeting will be a soup & salad dinner at McGowan' s hangar.
Please bring an appetizer, soup, salad or dessert to share.
FYI, great soup recipes can be found at: http://www.countryliving.com/cooking/about-food/soup-recipes
2015 Calendars now $10 each! Contact Kay Smith to purchase your calendar today
Sometime in the future
Flying to living in the land way down under
To the pole and back again in search of meteorites
Landon Curt Noll
At Tony and Silvano's hangar, new date, sometime in 2015

Tony will cook her signature "Pasta Carbonara" and PMLAA will grill the meat. Please bring appetizer, salad or dessert.





In 2011, 2013, and 2014, a group from TravelQuest International searched for meteorites just below the surface of the ice in "The Land Waaaaay Down Under".
Landon Curt Noll, who served as the expedition scientist, will discuss the challenges of working and living in Antarctica.
Landon will bring a collection of clothing/gear to the talk to help explain how one may comfortably survive in the unique Antarctic climate.
He will show photos from their last 3 expeditions, including a photographic tour of the South Pole station.

These expeditions pioneered a new approach to finding meteorites under the Antarctic ice.
Landon will explain their search method, present some of the challenges they faced and show photos of some of the meteorites they discovered.
Landon will have one of the specialized detectors used and demonstrate its use.


         



Short Bio:

Landon Curt Noll focuses on High-Performance Computing for Cisco by day, and focuses on our inner solar system as an Astronomer by night.
Landon has made astronomical observations during total solar eclipses in the US, Turkey, Zambia, Australia, Antarctica, Libya, China, Eniwetok and French Polynesia.
He served as the expedition scientist for a team that searched for meteorites in the Antarctic ice at and near the South Pole.

As a mathematician, he developed or co-developed several high-speed computational methods and as held or co-held eight world records related to the discovery of large prime numbers.
Landon Curt Noll is the 'N' in the widely used FNV hash. He is credited in Wikipedia as the co-inventor (with John Horton Conway) of a system for naming numbers of any size.

Landon graduated from Linfield College with a BA in Math/Physics. He is a member of the American Mathematical Society and is an associate of the American Astronomical Society.

An online Bio/Vita of Landon may be read at:

http://en.wikipedia.org/wiki/Landon_Curt_Noll
http://www.isthe.com/chongo/tech/astro
http://www.isthe.com/chongo/bio.html

2014 calendar
See also,
The PMLAA webstore is now live
The PMLAA webstore is now live at http://www.companycasuals.com/pmlaa/start.jsp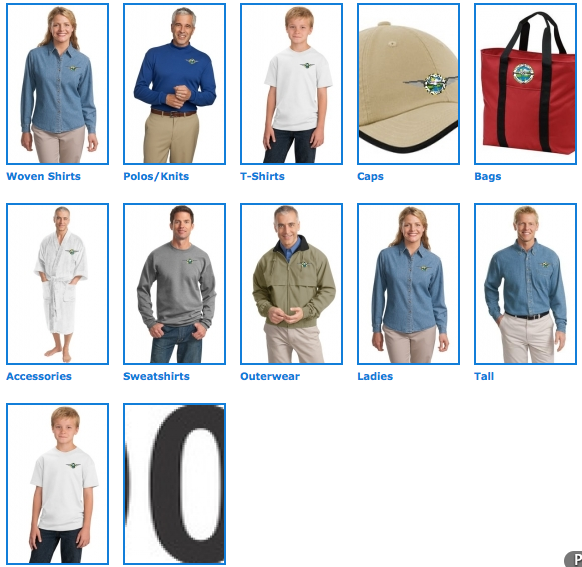 PML Aero Club
The PML Aero Club now has a website: http://www.pmlaeroclub.com.

Noise Sensitive Area
Craig L. Pedro, Tuolumne County Administrator, in his letter dated November 13, 2009 reminds all the pilots about the noise sensitive areas near Pine Mountain Lake and Columbia airport. Please familiarize yourself with this areas
and also with:
Weather @ E45
Hello, today is Monday, January 26th, 2015.
Courtesy of Eric Henderson
This weather station is located off-airport and
should not be used for flight planning and navigational purpose.

Morning Twilight:
06:39 AM PST
Sunrise: 07:07 AM PST
Sunset: 05:19 PM PST
Evening Twilight:
05:47 PM PST

Columbia (O22) AWOS online
Try it by clicking here
PMLAA Webcam
Courtesy of Kirk Wallace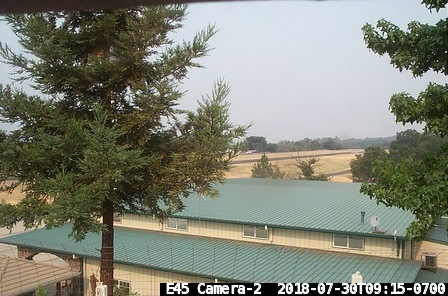 Click here for a full-size picture

The Camera is a Kodak DC3400 in a weather-proof housing mounted to a mast on the roof. The camera is pointing South-West with the end of runway 9 in the center.

<![if !mso]>

PMLAA assumes no responsibility for the accuracy, completeness or appropriateness of the information provided above and shall not be liable for its content, or for any errors or interruptions in the transmission of data. PMLAA shall be under no obligation to correct any inaccuracies in this information and shall not be required to revise, amend or supplement same. This data is not, and is not intended to serve as a substitute for or in fulfillment of pilots' responsibilities under pertinent Federal Aviation Regulations to obtain current and appropriate weather and pre-flight briefings and airport information from FAA-approved sources.

<![endif]>