Next Meeting: May 4th 2013, The Peebles' Hanger at 6:00 PM
Marle Hewett to Speak on May 4th!

Where: The Peebles' Hanger at 6:00 PM May 4th 2013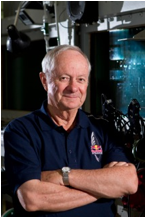 Our very own resident Marle Hewett will present an evening of stories and behind-the-scenes tales from the Redbull Stratos mission, Felix Baumgartner's record-breaking skydive last October that captured the imagination of the world.
Marle has had a long and storied aviation career. He was an aircraft carrier pilot (fighter and attack), flying A-4s and A-7s off the USS Oriskany and the USS America in the Western Pacific before and during the Vietnam war. He flew F-104s and F-106s at the USAF Test Pilot School at Edwards AFB, the former to 89,000 feet.
Retired from the Navy as a Commander after 20 years, Marle joined the civilian work force, working at Northrop, NASA Dryden, and various positions as a consulting engineer for flight testing worldwide, including the Douglas C-17 test program, Lockheed F-22 test program, Saab Scania (Sweden) JAS-39 (Gripen) test program, Korean Aerospace Industries (KAI) T-50 (Golden Eagle) test program, and the Hindustan Aeronautics Limited (HAL-India) Light Combat Aircraft (LCA) test program.

Stratos Project
It all started seven years ago. Felix Baumgartner, a Red Bull (RB) B.A.S.E. jumper and former Austrian Army paratrooper, convinced RB management that they should go after a record set by Captain Joe Kitttinger, USAF, in 1960. He had skydived from an altitude of 103,000 feet and survived, proving that a pilot in a space suit could successfully eject from a crippled high-flying plane at extreme altitudes and survive. No one had ever broken that record despite several attempts. RB assembled an amazing international team of engineers, scientists, skydivers, pilots, aerospace medical specialists and media people led by Kittinger (at 85) that culminated in Felix jumping from a capsule designed and built by the team and hauled aloft by a huge helium filled balloon to 128,000 feet on October 14th last year at Roswell, NM. Five records were set including the fastest skydive ever (837 mph) and the first time a human had gone supersonic without the help of an airplane (Mach 1.27).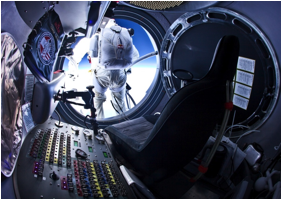 Marle was a member of that team first as a part time technical consultant on high altitude Physics and high speed Aerodynamics, then full time. The final mission was a seminal event for the team and they will all remember the long journey leading up to it. They made history. Eight million people saw it live on TV and one hundred million have seen "Space Dive" on the Discovery and National Geographic channels since.
Marle's talk will be about all the backstories: the team, the technical challenges and solutions, the risks, Felix's meltdown, the Frenchman's Lawsuit, a curious "movie" cult atmosphere superimposed on a challenging engineering effort, and an army of cynics that said we were all crazy (true).
Next meeting: The Benzing's Hanger at 6:00 PM April 6th 2013

Pembertons to Speak on April 6th!
Where: The Benzing's Hanger at 6:00 PM April 6th 2013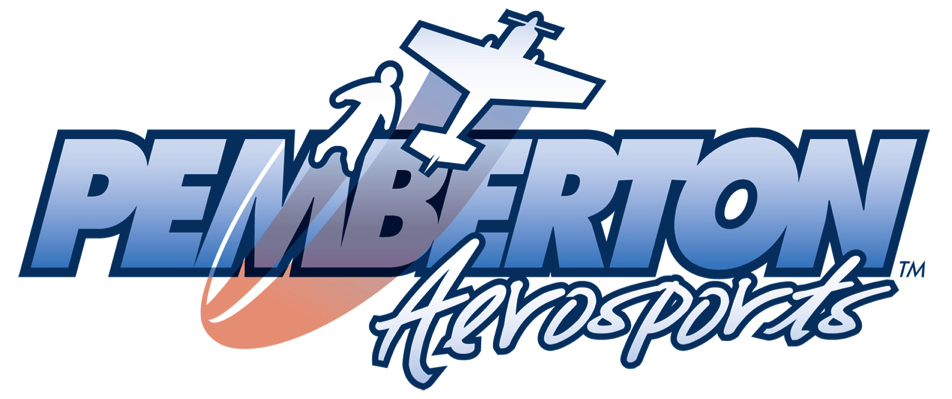 Our very own, Rex and Melissa Pemberton, have created one of the most unique husband and wife airshow performances in the world! There individual stories are remarkable on their own, but together they're a force on the world stage of airshows on all continents.
On 31 May 2005 Rex made history by becoming the youngest Australian to climb to the summit of Mt Everest, after raising in excess of $100, 000 to support his dream. Having delivered significant Return on Investment to his sponsors, Rex raised a second 100k of funding to support his successful quest becoming the 3rd youngest person in the world to climb the highest mountain on all seven continents.
Rex is not only an athlete he is also a keynote speaker and facilitator. Rex has delivered over 400 corporate presentations to over 50,000 people across 7 continents. His client list includes global companies, corporations like Commonwealth Bank, St George bank, Panasonic, Flight Centre Hewlett Packard, Seagate technologies, Genentech and Google. If that isn't enough; Rex is also a world-class skier, sky diver, and a new FAA licensed pilot.
Melissa was introduced to aviation and aerobatics by her flying grandmother in a Cessna 150 Aerobat - the same airplane she took to EAA AirVenture as a newly minted private pilot in 2002. During her 2003 trip to Oshkosh, Melissa saw the "Stars of Tomorrow 2003" program, sponsored by Sean D. Tucker and Mike Goulian. They mentored six future air show pilots to start the new program and introduce young talent to the Oshkosh AirVenture audience.
Inspired by the program's outreach to young pilots, Melissa returned to college at Embry-Riddle Aeronautical University in Arizona with a determination to learn and compete in Aerobatics. In less than one year under the coaching of Sergei Boriak and the mentoring of Wayne Handley, Melissa went from first-time Aerobatic Contestant at the Sportsman Level to Third Place Overall in Intermediate at the 2004 U.S. National Championships (1st place Unknown, 2nd place Known, 3rd place Freestyle) and began to fly her first airshows. On October 26, 2004, Sean D. Tucker invited Melissa to be one of three pilots chosen for the "Stars of Tomorrow 2005."
After competing at the Advanced level with her Pitts S-2C Melissa received delivery of her new Zivco Edge 540. In the summer of 2006 she began competing at the Unlimited level in which she placed 1st at her first competition of the season. Melissa became the youngest female ever to be a member of the US Unlimited Aerobatic Team at the 2006 Nationals, and then repeated that prestigious qualification again in 2012.
Young Eagles at Columbia
There's an EAA pilot who would love to take you on a free Young Eagles flight!
Columbia AIRPORT
Saturday, April 13th, 2013
Flights from 9 am – Noon
Children ages 8-17 welcome
Children must be accompanied by a parent or guardian who will be required to complete and sign a Young Eagles Registration Form prior to flying for each participating child. For more program information see www.youngeagles.org or visit the local EAA site at http://www.eaa1337.org/?page_id=230
For event information contact:
Ed Sunday, EAA 1337, Young Eagles Coordinator (209) 533-1405 or
Michael Thoben, EAA President (209) 962-0503
Brigadier General Bob Cardenas to Speak on March 2nd

Where: The McGowan's Hanger at 6:00 PM March 2nd 2013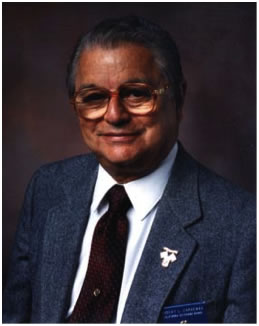 The PMLAA is thrilled to have Brigadier General Robert "BoB" Cardenas, World War II veteran, "Right Stuff" test pilot, member of the San Diego Mayor's Veteran Advisory Board, and Director on the Board of the Veterans Memorial Center & Museum as our guest speaker in March.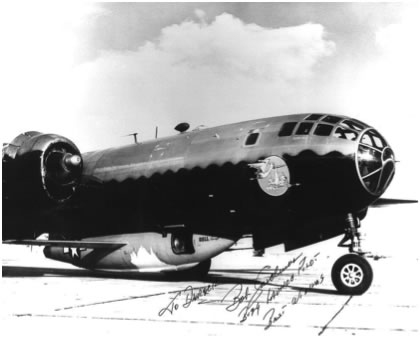 BG Cardenas was selected by Colonel Albert Boyd in the summer of 1947 as Officer in Charge of the X-1 project at Muroc, California, and Capt. Chuck Yeager as pilot, Lt. Bob Hoover as back-up pilot and Capt. Jackie Ridley as Project Engineer. As commander and pilot of the B-29 launch aircraft, Cardenas was the B-29 pilot on all of Yeager's flights up to and including the first supersonic flight on October 14th, 1947. In December of 1947, Cardenas made his first flight in the Northrop YB-49 "flying Wing". Cardenas was designated Principal Project Pilot for the YB-49 test program and flew the evaluation tests from which a US Government decision to purchase the YB-49 would be made. Al Boyd selected Captain Glen Edwards to replace Cardenas as the project pilot while Cardenas completed his engineering degree. Cardenas checked out Edwards in the YB-49 on May 20th and 21st 1948. On June 5th, while Cardenas was taking his new bride to meet his parents when he heard on the radio that the Wing had crashed killing Capt. Glen Edwards, Maj. Danny Forbes, 1st Lt. Ed Swindell and civilians Mr. C. Lesser and Mr. C. H. LaFountain. Cardenas was ordered to return to finish the testing and find out what had caused the crash of theYB-49.
Come March 2nd and hear more amazing stories from a true living legend
February 2nd: First PMLAA meeting of 2013
Julie Clark (http://julieclarkairshows.com/) will be our guest speaker @Lee Behel's Hanger
A pilot for more than 42 years and a retired Northwest Airlines Captain, Julie Clark has logged more than 31,000 accident-free hours in the air and is rated in more than 66 types of aircraft. Marking her 32nd year as a solo aerobatic air show pilot, Julie has earned the admiration of fans everywhere and garnered many awards and honors. Read more about Julie Clark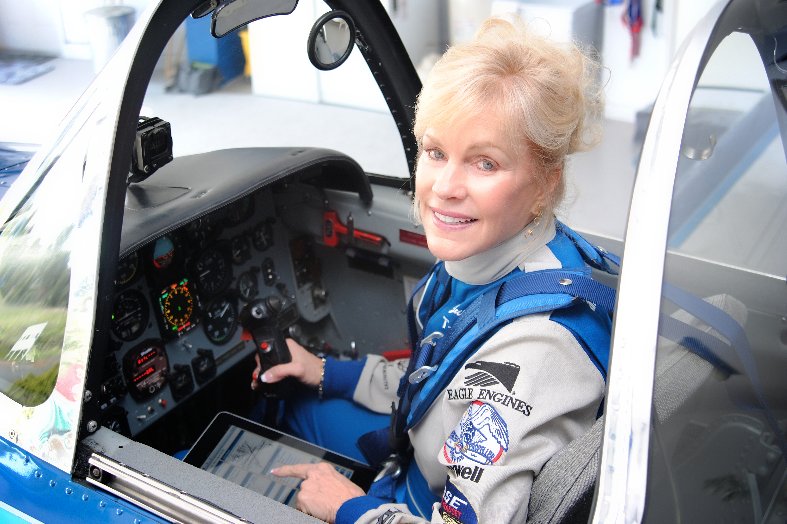 COME JOIN US FOR AN OLD FASHIONED CHRISTMAS
Merry Christmas
We would like for you to come help us celebrate an Old Fashioned Christmas, here at Pine Mountain Lake with the Pine Mountain Lake Aviation Association.
We are planning an Old Fashioned Christmas Dinner /Dancing along with the 50/50 raffle, gift drawings and a contest for the best Christmas attire or costume and worst Christmas sweater. Prize for best and worst Attire or costume is to be decided as of yet. We are planning on serving a Christmas Goose (Diestel turkey) dinner with all the fixings.
I realize it is quite early to be thinking about Christmas parties, but I wanted to make sure that everyone knows so you can plan ahead for the season.
The Christmas party will be held at the Buchner hangar 20885 Hemlock, on the corner of Hemlock and Woodside, Groveland, CA, December 1, 2012 with a no host social hour, dinner at 7:00 and dancing to the band "Home Grown" at 8:00.
We will be accepting unwrapped gifts for the needy children in our area, which PMLAA will distribute to Helping Hands to deliver to the children. Please feel free to bring them if you wish. We will not be wrapping gifts at the party.
A flyer is at http://www.pmlaa.org/Docs/christmas2012.pdf . Admission is $10.00 per person. Please send in your reservation and monies to Kay Smith by November 25th at P.O. Box 131, Groveland, CA 95321
Pine Mountain Lake Airport Day
On Saturday, October 6th, The Pine Mountain Lake Aviation Association will be hosting our annual Airport Day event at the Pine Mountain Lake County Airport in Groveland. As traditional, we will demonstrate our flying skills with formation flybys, skydiving, spot landing and flour bombing contests, airplane vs. car / motorcycle races, and remote controlled airplane flying demonstrations. The fun starts at noon and runs until 5:00 PM. Our refreshment stand will keep all attendees well fed and hydrated.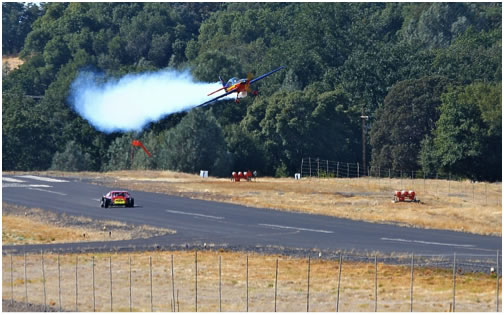 In the morning starting at 9:00 AM and running until noon, our local Experimental Aircraft Association (EAA Chapter 1337) will host a Young Eagle's event. Chapter pilots will fly youngsters between ages 8-17 on short flights in a variety of our association airplanes. Youngsters must be accompanied by a parent or guardian who will be required to complete and sign a registration form prior to flying. Be there at 9:00 AM. The goal of the EAA's Young Eagles program is to light a fire in those young hearts and pass on our aviation heritage to the next generation. For more information, contact Ed Sunday at (209) 533-1405 our Michael Thoben at (209) 962-0503. For more information on the afternoon events, contact Eric Henderson at (209) 962-0503.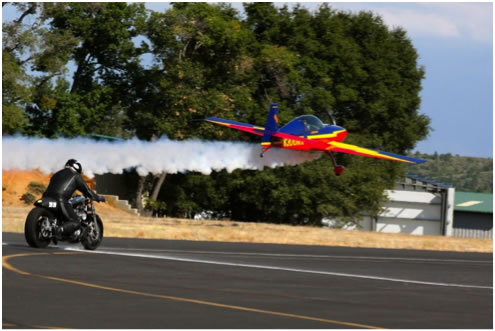 Sep 8 PMLAA meeting: VIETNAM LEGACIES
Vietnam: it's almost a mythic era now. Not "The Good War" Brokaw wrote about, but the war that caused great schisms within our nation. Each war, whether popular or unpopular, however, is fought by the young warriors whose turn it is to wage it. And these warriors always have stories to tell.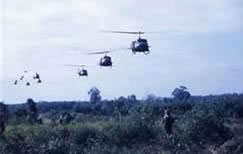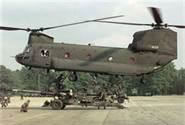 In PMLA we have a number of veterans. On Saturday, September 8th, we'll hear tales from four of our Vietnam combat veterans, four guys whom you actually know quite well: Norm Peebles, Joe Riley, and Ed Peters were Army types who flew as pilots or crewman in helicopters. Our fourth speaker, a carrier pilot in Vietnam, is our own PMLAA president, Marle Hewett. Our speakers will tell stories on how their flying experiences in Vietnam relate to the way we fly today.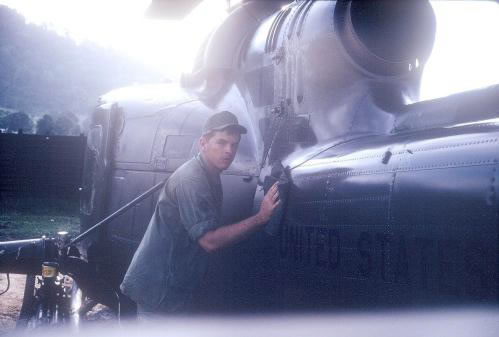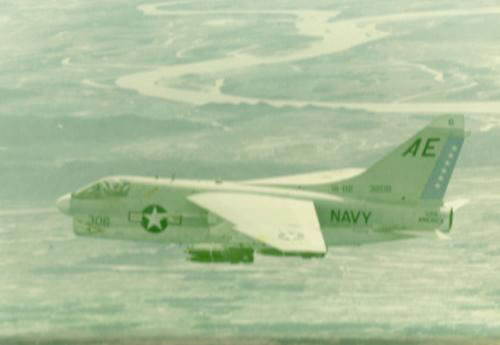 Of course, all of you will have the chance to ask questions, too. No books have been written by these four; they're simply sharing their stories about their experiences.
June 2nd

It's summertime! Balmy nights, good food, and lots of fun and prizes await us in the hangars on the back taxiway. Be there at 5:30 and let the fun begin!
Marie and Randy Barber have been busy planning a great evening for us. Dinner tables will be set up at their hangar and "Killer Margaritas", other drinks, salads and desserts will be in Shane Margrave's hangar. Here's where you come in! Our Pot Luck contributions will be either salads or desserts. Yum! But before we eat these treats and the burgers and dogs our special PMLAA crew will be grilling for us, we'll enjoy appetizers on our POKER TOUR through five color-coded hangars. You have to visit all five hangars to play the game. These generous tenants will be our hangar hosts. The Orloffs, Jim Thomas, the Sandlings, the Harrisons, Pat & Bill Thomas will check you in as you play your poker hand. You'll draw a card and get stickers to fill out your Tally Sheets. Ken Helling will assist with golf cart transport between hangars when required.
You will definitely want to play because Marie has lined up numerous awesome prizes for the winners. Perhaps you'll win the $100 gift certificate for Serendipity donated by Yosemite Bank. Or one of three $50 gift certificates from the Charlotte Hotel, The Groveland Hotel, and our own generous Red Rossio. There will be other terrific prizes associated with our raffle tickets, too,-- besides the 50/50 drawing. Two judges will tally the results of the Tally Sheets at the Final Checkpoint (somewhere near the Barber's) before we have dinner. It will be high suspense!
There's even a speaker to entertain us further after we've eaten. He's Gary Steinhauer, Regional Director of the Pacific Aviation Museum Pearl Harbor. (There's also a site in Sausalito). And he's keeping his talk brief to allow us to fully enjoy the entire evening's events.
Winners will be announced after Gary's talk. If there is a tie for 1st, 2nd, or 3rd places, we'll have a quick 5-card draw game among the "contenders".
Then we'll take down most of the tables to move into the "Dance Party" portion of our evening. Phil Hickerson is going to pump up the volume and help us dance the night away.
So we'll see you there!
June 2nd – Commander Kenny Fields, United States Navy Retired & Colonel George Marrett, United States Air Force Retired present "The Rescue of Streetcar 304"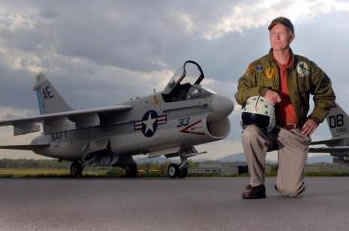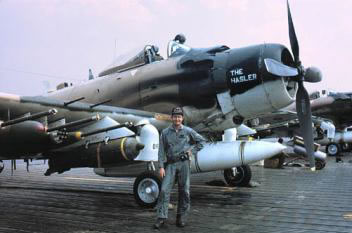 at 6:00 PM at a pot luck at Suzanne and Mel's Hangar
Next Meeting May 12th
May 12th – Our Own Dr. Ken Orloff, Aircraft Accident Investigator, Consultant, Expert Witness Extraordinaire
presents
"Recipes for Creating Your Own Accident", at 6:00 PM at a pot luck at Lee Behel's Hangar.

Next Meeting - April 7th
Einar Enevoldson, NASA's High Flying Test Pilot and Current Sailplane World Altitude Record Holder
presenting: "Soaring Beyond the Clouds".
At 6:00 PM at a pot luck at Norm and Patty Peebles' hangar.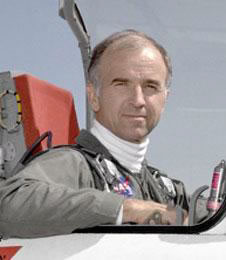 Next Meeting - March 3rd
William M. Behrns, An American Ace in WWII's CBI, presenting:
"The San Joaquin Siren"
at 6:00 PM at a pot luck at the Lee Behel Hangar (new owner of the Blankenburg's property)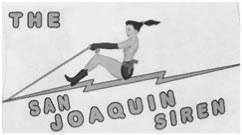 Next Meeting - Feb. 4th
J. R. Williams, President of the League of World War One Aviation Historians
will present
"The Last Flight of the Red Baron"
at 6:00 PM at a pot luck at Kay Meermans' hangar

PMLAA Christmas Party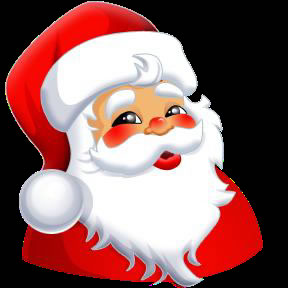 Christmas Party for PMLAA Members Saturday, December 3 at 6:30pm at Buchners' hangar. $25 per person for dinner and dancing. Reservations required by November 23. Click here for all the information and reservation form
October 2011
October 29th, Stan Stokes, Aviation Artist, Muckels' hangar
Next PMLAA meeting is October 29 at 6:00pm at the Muckels' hangar, Guest speaker is famed aviation artist Stan Stokes.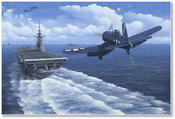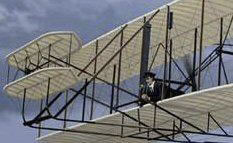 Prints of his art work will be available for a donation to the Tuskegee Airmen Scholarship fund.
John Muckel is generously providing a full Thanksgiving dinner with all the trimmings, featuring Diestal turkey and potatoes, stuffing, gravy, green beans, cranberry sauce and rolls from The Home Place in Sonora. Members are asked to bring an appetizer or dessert to share.
September 24 - Airport Day
Community Airport Day at Pine Mountain Lake Airport Sept. 24 - Noon - 3:30pm
Formation flying
Pilot contests
Flying demonstrations
Skydivers
Aircraft on display.
All Welcome - Free Admission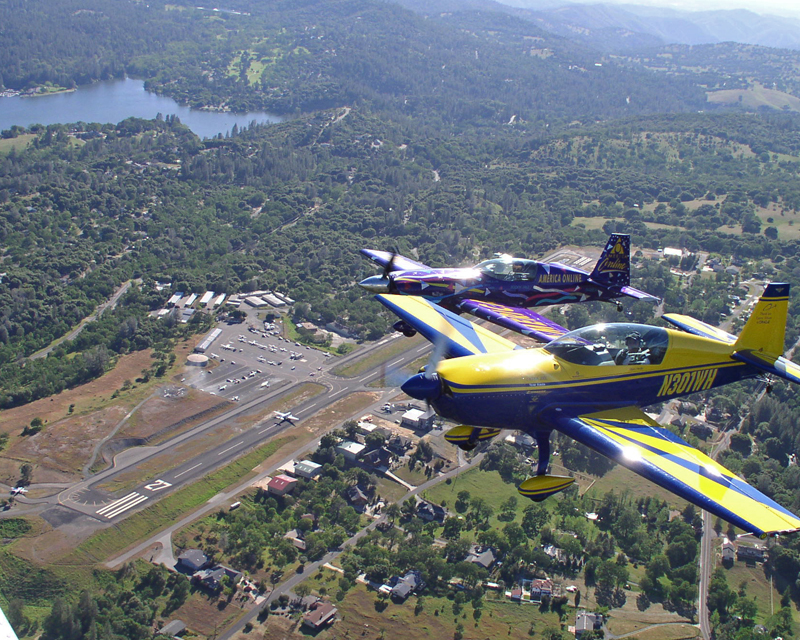 September 24 - Young Eagles
The Pine Mountain Lake Airport will host a Young Eagle Rally on September 24th. Pilots' and volunteers meets at 8:00 AM at the new hangars and flights start at 9 AM. For more info click here.
September 3 Janice Brown, Solar-powered Aircraft, McGowans' hangar
The next Aviation Association event is Saturday, September 3rd at 6:00pm, at the McGowans' hangar. Special thanks to Suzanne for arranging Janice Brown-Sullivan's visit.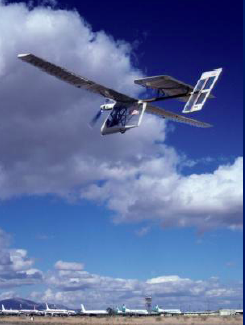 Ms. Brown-Sullivan's presentation will cover the testing and development of the world's first solar powered airplanes – the Gossamer Penguin and the Solar Challenger. Join us for a potluck at the McGowans' hangar, Saturday, September 3 at 6:00pm.
Block Party
The next Aviation Association event is Saturday, August 6. We'll be having a "block party" on the back taxiway - between the Barbers' and Margraves' hangars. The guest speaker is Michael Higgins, founder of Flying Adventures magazine. Don't miss his presentation on the "Top 10" flying adventures in the West. PMLAA will be cooking hamburgers. Please bring an appetizer, salad, or dessert to share (lately we've had too many desserts and could use more appetizers or sides). There will also be a donation jar to offset the cost of the hamburgers. See you at the PMLAA Block Party!
Visit to Modesto Tower
August 13th - Visit to Modesto Tower in conjunction with the Commemorative Air Force Breakfast that will take place at Modesto airport the same day.
This is an Event organized by EAA Chapter 1337
To attend you MUST be a member of EAA Chapter 1337 (onsite subscriptions available)
You must book with Mike Lella
Dick VanGrunsven - July 9th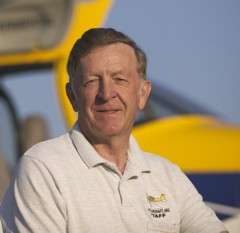 In addition to our regular PMLAA meeting at 6:00pm, guest speaker Dick VanGrunsven has agreed to give a technical talk for RV pilots, RV builders and friends at 3:00pm at the McGowans' hangar.
For our regular 6:00pm event, PMLAA will provide hot dogs and burgers. Please bring an appetizer, salad or dessert, and remember to pack a serving utensil. Margarita Mike will have La Machina running too!
July 4th, 2011
"Flying Adventures with Skychick!" Ramona Cox
June 4, 6:00pm at Carol Simpson?s Hangar.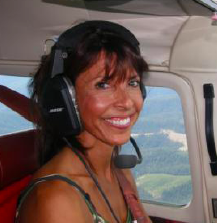 May 7th, 2011
On May 7th, PMLAA is honored to host Peter Garrison from Flying Magazine as our guest speaker. Mr. Garrison is a self-taught aeronautical engineer who writes about what makes airplanes work and how to improve them.He has written for Flying Magazine since 1968 and currently contributes two monthly columns, Technicalities and Aftermath.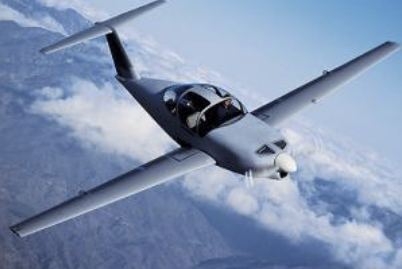 He also contributes to Smithsonian Air & Space and Conde Nast Traveler. Peter will speak about the Melmoth planes he designed and built, the process, the technology, and how he achieved his design goals. Join us at Kay Meermans' hangar at 6:00pm on May 7th for a potluck dinner and to meet and learn from Peter Garrison.
Young Eagles at Columbia
On April 16th, the EAA had a successful Young Eagle Rally at the Columbia Airport. Ed Sunday and the EAA Chapter 1337 board want to thank all the pilots and volunteers.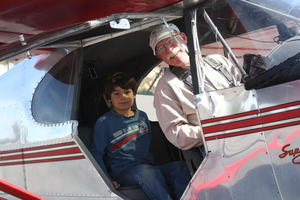 click here to see all the pictures
The Next Young Eagle event is October 1st at Pine Mountain Lake.
Visit To Norcal Approach
April 1st some members visited the Nor-Cal TRACON (NTC)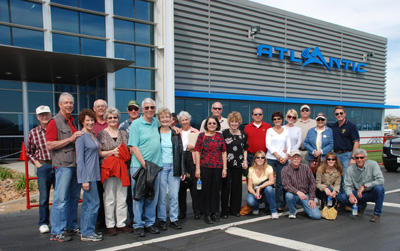 For a larger version of this picture click here.
Visit To Norcal Approach
April 1st some members visited the Nor-Cal TRACON (NTC) is off the north end of Mather. Eric Henderson is the local coordinator.
The plan will be to fly to Mather, or drive if that is the best option at the time. We can work out ride sharing as we begin to understand who is going and which airplanes will be flying there. We should plan to park at Atlantic Aviation at MHR.
Please contact Eric if you plan to attend (209) 962 0832 or

Next Meeting
April 2 at 6:00pm at the Peebles' hangar on the northside of runway 27
Guest speaker is Lauran Paine, Jr. noted aviation author and columnist.
He has written the"Plane Talk" column in EAA Sport Aviation for the last ten years, after winning Flying Magazine's "Bax Seat Award." Lauran has written about his adventures in military training, as a commercial pilot, observing Oshkosh, and building his own plane. In his Pilot Getaways articles, Lauran has introduced us to great flying destinations all over America. At our April meeting, we'll be fortunate to hear some of his best stories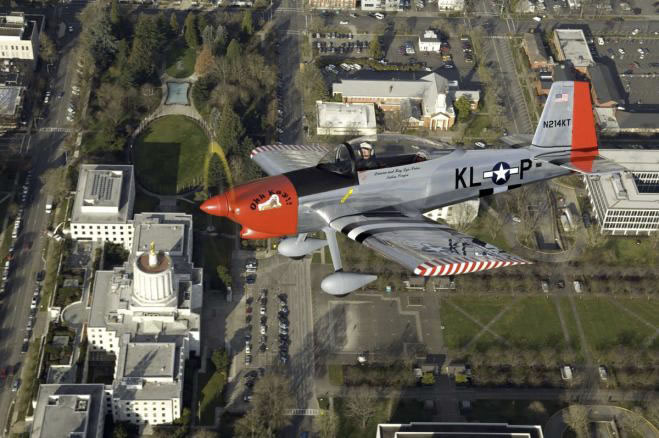 Next Meeting: March 5th
"Racing at Reno" Lee Behel and Kevin Eldredge
March 5th, 6:00pm at the Benzing Hangar (located mid-field, across from the fuel tank)
Not one, but two, exciting speakers headline our next PMLAA meeting. Experienced Reno Air Racers Kevin Eldredge and Lee Behel will share their experiences preparing for the race and living through it.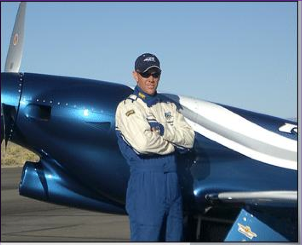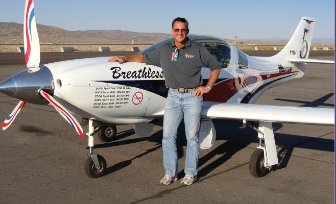 February 5th, 2011
February 5 potluck dinner meeting at 6:00pm at the Buchners' hangar, corner of Hemlock and Woodside Way. Speaker: Col. Rob Rowe, Lockheed Chief Test Pilot of U-2 and X-55A Advanced Cargo Composite Aircraft Topic: U-2 Adventures - then and now!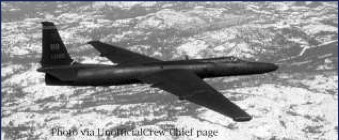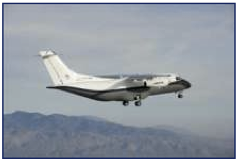 December 11th
December 11th, It's a wrap (PML). PMLAA and Helping Hands will provide chili. Bring unwrapped gifts. It will be at Tuolume Trails.
See the wrap Flyer by clicking here
November 6th
"Flying Tigers" "Honoring the Past –Looking to the Future" Saturday, November 6th, 6PM at the Gais' Hangar. It is a Potluck dinner, bring food for six people.
As many of you know, Larry and Nina Jobe spend a lot of time in China. A few years ago they became passionately interested in the legacy of the Flying Tigers, This week Larry and Nina were honored at the home of Chinese Consul General Gao, in San Francisco where Larry presented a Flying Tiger historical presentation. Now, we get to hear it too and learn about these remarkable men.
For several years now Larry and his volunteer team have been working on a project with the citizens of Lingui County in China to build a historical and memorial park honoring and remembering the Americans and Chinese who, side-by-side, fought to defeat a brutal and determined Japanese enemy in WWII. Their battle was long, their battle was tough, but through mutual cooperation and trust they emerged victorious.
The Flying Tiger Heritage Park in Guilin, China will honor the memory of American forces who fought in China in WW II, collectively known as The Flying Tigers by the Chinese, the American Volunteer Group, (better known as the AVG); as well as the Hump pilots and China-Burma-India theater forces; and the 10th and 14th Army Air Forces under General Claire Chennault.
The AVG entered China before the US entered the war to help the Chinese defend against heavy bombing of Chinese cities and civilians by the Japanese Air Force. With never more than 98 pilots and only 69 operational air planes, under the leadership of Claire Chennault, they were able to stop a Japanese Air Force of over 1000 planes while compiling an aerial combat record that has never been matched.
When the US entered the war against Japan the only route of supply lay over the Himalayan Mountains. Transport pilots flying out of India and Burma hauled in tons of war material and supply to keep the Chinese army and Army Air Forces fighting. They did this at great risk and peril. The Hump route was one of the most dangerous routes you could fly due to high terrain and unpredictable weather. The Japanese Air Force regularly patrolled the route shooting down many unarmed transport aircraft. Proof of how dangerous this route was lies in the fact that more Hump pilots were killed than fighter and bomber pilots combined. That route is sometimes referred to as the aluminum trail because of all the aircraft wrecks along it.
The respect and admiration between the American forces and Chinese in WW II has left us with a legacy of friendship that we hope to be able to show and honor in the Flying Tiger Heritage Park
Larry's presentation will cover the memorial project and the amazing achievements of these dedicated and brave men.
October 2nd - Airport Day at Pine Mountain Lake (E45)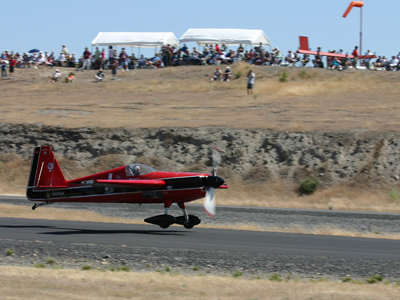 Annual Airport Day/Open House on October 2 from 12:00 – 3:00pm at the Pine Mountain Lake County Airport. This is a great fun and free way to see our airport and lots of interesting aircraft.
Special events include a radio controlled model airplane demonstration at noon. At 12:30pm fly-overs and flying demonstrations begin. See amazing aerial work by Clay Lacey and stunning formation flying by "The Beech Boys" (Beech Bonanza pilots) and the West Coast Ravens (RV formation pilots). Jim Mead, an extraordinary air-show announcer from Reid-Hillview Airport in San Jose, will be describing the events.
Flying contests begin at 1:30pm – including flour bombing and precision landing contests. In between special events, visitors can see vintage planes up close.
PMLAA will be selling hot dogs and soft drinks. Admission is free. Please use the Elderberry Way entrance to the airport.
Register to participate and volunteer at http://pmlaa.org/AD-form.html
October 2nd - EAA Young Eagles (PML)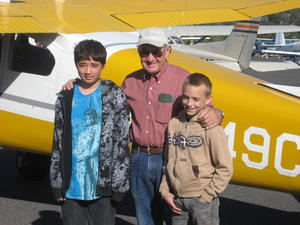 October 2nd, 2010, 9:00 a.m. at Pine Mountain Lake airport.
Free flights for kids ages 8 - 17.
Kids must be accompanied by a parent or a guardian who must fill and sign a Young Eagles Registration form in person at the event.
We need volunteers and pilots. Please confirm your availability to help with Ed Sunday (Young Eagle coordinator) at 209-533-1405.
Kids should pre-register by clicking here.
For more information visit our Young Eagles page
Poker Run - September 25th, 2010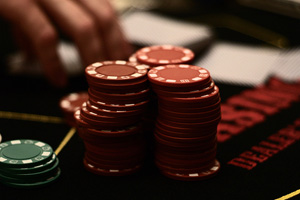 EAA Chapter 1337 invites all pilots to attend the annual Poker Run that will be followed by a picnic, and the EAA Chapter 1337 members meeting.
TIME: 9 a.m. first card available at Columbia airports
Stops/card locations:
O22 – Columbia
CPU – Calaveras
O27 – Oakdale
E45 – Pine Mountain Lake
O22 – Columbia
At noon, after the poker run, bring your own picnic, the EAA chapter will provide soft drinks.
At 1:00 PM EAA Chapter 1337 member meeting.

We need prizes for the Poker Run. If you are interested in donating, please contact Dennis Smith (209) 962 4950.

I hope you will be able to join us for a fun Saturday of flying

Pictures courtesy of Jam Adams- Flickr Creative Common License

September 4th, 2010, 6 PM
Regular PMLAA meeting (PML) at Carol Simpson's hangar.
The speaker is Michael Scuro, Navy Helicopter Pilot who was responsible to rescue Apollo Astronauts upun re-entry from space.
Scuro was selected as part of the Apollo 14 Moon Mission Recovery Team, and flew as co-pilot of the Swim One Helo, recovering Alan Sheppard and his crew. Upon return Lcdr. Scuro was designated as an Aircraft Commander and began training new pilots under his command.
Lcdr. Scuro and his family have lived in the Palm Springs Area for forty years and three years ago purchased a home in Pine Mountain Lake and have decided to live their summer months in the beauty of this friendly mountain paradise.
June 18, 19 & 20th
Father's Day Fly-2010 (Columbia) - http://www.fathersdayflyin.com/
June 5th, Airport Fund Raiser for Pine Mountain Lake Airport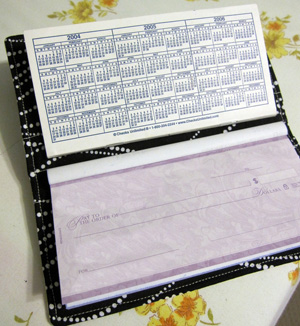 EAA Chapter 1337 and PMLAA are organizing an important fund raising even at the tuolumne Trail Campt on June 5th, 2010, to benefit the Pine Mountain Lake Airport. See the full description at:
http://pmlaa.org/Docs/Fund-Raiser-Letter.pdf
Please donate generously using the following form:
http://pmlaa.org/Docs/Fund-Raiser-Form.pdf
Thank You for your support
Silvano Gai (President EAA Chapter 1337)
Mike Lella (President PMLAA)
Please book your dinner and see the fliers by clicking here.
Pictures courtesy of heidielliott Flickr Creative Common License
March 6 Presentation at the Buchner Hangar, 6 PM
"Obsession" A film by Ken Codeglia
"Something beautiful... Something fast... And just maybe, the fastest."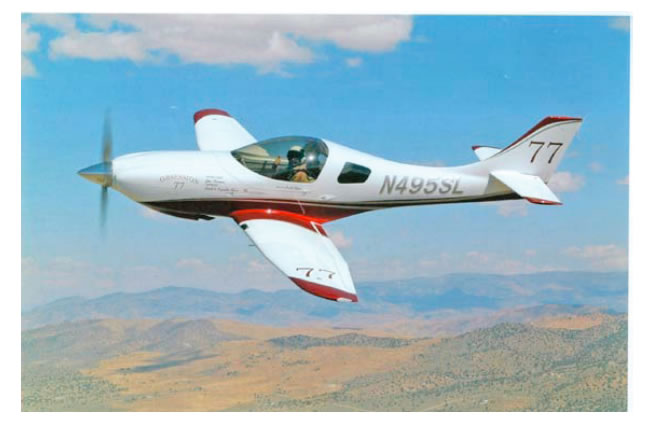 It's a Wrap

14

th Annual Toy Drive For Needy Children All are welcome!
Bring a toy, a game or two. You'll feel good through & through.

Saturday, December 12th,
6 PM
Gift wrapping to follow

Graciously hosted by Kay Meermans in her beautiful hangar at 20850 Elderberry Way

This year, the event will be an appetizer and dessert Pot Luck with a chili feed!
Please bring a dessert or appetizer to serve 12
and a new, unwrapped toy for a child age infant through 17.


No reservations required.

Happy Holidays to all !

November 7th: Next Meeting

Our next meeting is Nov. 7th, and will be held at the McGowans' hangar, with guest speaker Dennis Wisely.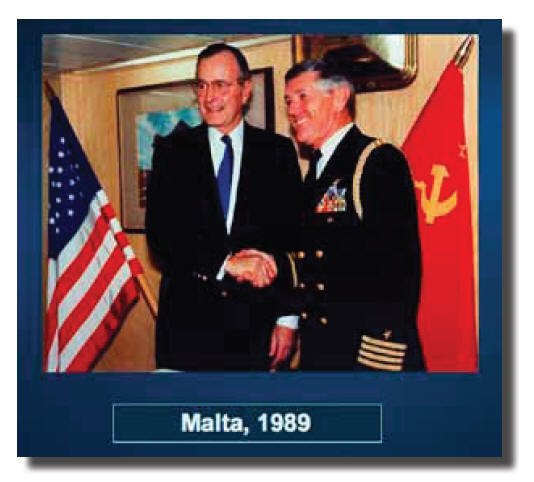 Dennis was a naval aviator and served our country for 33 years. He flew over 350 combat missions in Viet Nam, commanded the Blue Angels, and was captain of the aircraft carrier USS John F. Kennedy. "America the Beautiful" is the theme of the potluck dinner. See you there!
October 17th: Upcoming Safety Seminar In-flight Emergencies
Joe DeNunzio has organized another safety seminar to be held in a hangar on the Pine Mountain Lake Airport public ramp on October 17th from 9 AM until 1 PM. The subject will be "Handling In-Flight Emergencies". It will discuss real life emergencies that have been experienced by our local pilots. Guest speakers will include the representatives from the CHP, Tuolumne County Sheriff's Department, the Civil Air Patrol and the GCSD Fire Department. FAA Safety representative Harlow Vorhees will also attend. Lunch will be hosted Greg & Dora from Dora's Tea Garden; a donation of $5 would be appreciated.
This will be both a Historic Aircraft Display Day and a FAA Wings Program providing another good reason to attend this worthwhile event. We hope to see a lot of fly-in attendees along with many local PML pilots. For more information, contact Joe DeNunzio at joe@e45flyers.us
October 3rd: Young Eagles Rally

As a special event, the Local Pilots from the EAA Chapter will be providing airplane rides for youths age 8 to 18. This Young Eagles event will take place between 9 and 11 AM. The EAA Chapter will be registering the "Young Eagles" for familiarization flights. The program is designed to expose young people between the age of 8 and 18 to aviation and aviation careers. With the parent's permission, a local EAA member pilot will take your child for a familiarization ride. The Young Eagle will be given certificate suitable for framing and a photo of him/her with the pilot and plane they rode in right after enjoying their flight. Some might be even given the opportunity to be at the controls, if they are up for it.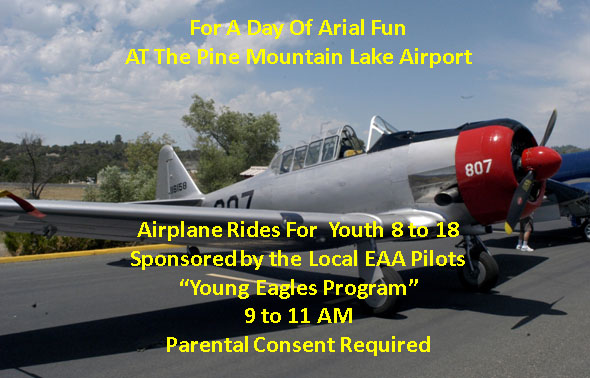 We need your help to make this event a success, please volunteer to fly the Young Eagles or help put on the event. Please contact Ed Sunday, (our Young Eagles Coordinator) who will organize and run the event, he can be reached at home, 533-1405 or on his Cell at 743-6350 or by email esunday@sbcglobal.net.
October 3rd: Next Meeting
The Pine Mountain Lake Aviation Association will be hosting its Annual Airport Day/Open House October 3rd from Noon to 3 PM at the Pine Mountain Lake County Airport. You will be able to look at vintage planes, private aviation aircraft up close and personal. There will be fly bys, flour bombing and spot landing contests. There will also be a radio controlled model aviation demonstration that will provide some thrills as well for the day. This is a great opportunity to check out your county airport, observe dozens of aircraft on display and meets many of our local pilots that make up our community. PMLAA will be selling hot dogs and soft drinks for your convenience.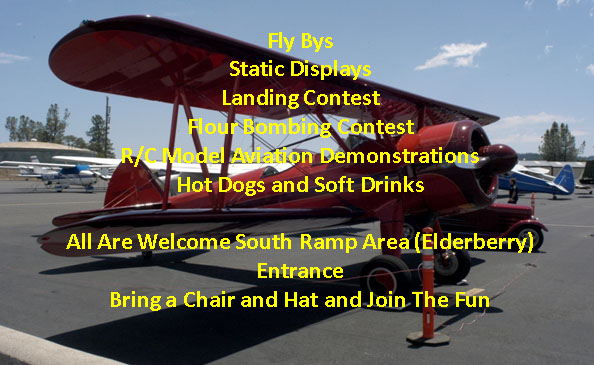 The official Airport Day begins at 12-noon and runs to 3:00 pm. We will have aircraft on display, which will tie into the monthly Aircraft of Historical Significance display dates, Ken Helling (962-7597) coordinator. We will have a display and flying of remote control model airplanes, John Andrews (962-7264) coordinator. We have scheduled Flour bombing and Spot landing contests and we are looking for some brave pilots to fly these missions. Mike Lella (962-1822) is coordinator for bombing. Joe De Nunzio (962-4425) is coordinating the spot landing contest. Call them to sign-up.
During the afternoon we hope to have several fly-bys a various aircraft types including a Jet, Beech 18, Porter, and maybe a Tiger Cat. Formation fly-bys are also a possibility. Wayne Handley (962-7868) will be the air boss for the flying events and is the overall coordinator for Airport Day. Please give him your support and hel make this a great day for the community.
PMLAA will be selling hot dogs and drinks (Patty Peebles coordinator); and it is recommended that you bring a folding chair, hat and sun block. Parking will be on Elderberry Way. Please do not block any drive ways or park on private property.
The Blankenburg museum will not be open this year, they are moving and we will miss them. Remember this event runs on volunteers; we need you to please sign up and volunteer.
Call 962-1990 or any of the team above.
Tentative Schedule
8:00 am....................................... Airport set up
9:00 am - 11:00 am.................... Young Eagles Program
11:30 am - 11:45 am.................. Mandatory Pilots Briefing (Flour/Spot contests)
Noon - 12:30 pm........................ R/C flight demo
12:30 pm - 1:00 pm.................... Flour bombing
1:00 pm - 1:45 pm...................... Spot landing
2:00 pm - 3:00 pm...................... Fly-bys
18:00 - Regular PMLAA meeting with a guest speaker and a potluck dinner.
It will be held at Kay Meermans' hangar at 6:00pm, 20850 Elderberry Way.
Our guest speaker will be our own Ken Orloff. Ken is a very knowledgeable and entertaining speaker and has many interesting stories about aircraft mishaps and what went wrong.
The dinner theme will be Oktoberfest and there will be some BBQ brats available. Hope to see you there.
September Meeting
September 5th at 6:00pm at Alan & Yuni Gaudenti's hangar. Our speakers will be Carol Foy and CarolAnn Garratt who flew a single engine Mooney around the world.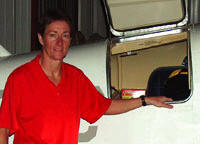 CarolAnn Garratt is a former manager with a Fortune 500 company. After her mother suffered and died from ALS, she flew around the world in 2003 to raise awareness and donations for ALS. CarolAnn spent 18 months planning for her world record attempt and with co-pilot Carol Foy, set out from Orlando International on December 2nd, 2008.

Crossing over 20,780 nautical miles at an average speed of 115 mph, Garratt and Foy broke the 20 years old world record of 54.6 mph.

June Meeting - What you may not know about GPS

June 6th at 6:00pm

The June meeting speaker is Keith Thomassen, who has combined his 50-year passion for flying with experience from his career as a scientist and teacher to develop a GPS training business in his retirement.

Keith learned to fly in the summer of 1958. Along the way he earned Commercial Certificates in airplanes and gliders, and Instructor Ratings in Airplanes, Instruments, Gliders, and Advanced Ground. He owns a Cessna 210 and a Lancair ES operated out of the Grass Valley Airport.

Since 2002 he has been teaching GPS courses on the Chelton EFIS and Garmin 430/530 and 480 IFR panel mounts, and has written full color training manuals for each of them, which have been widely used around the world.

His talk is intended to give some insights into GPS devices, how they work and what they can do, along with some very fascinating information on the GPS system not generally known.

The meeting will be held at Camp Tuolumne Trails Great Hall on Saturday, June 6th at 6:00pm. The address is 22988 Ferretti road. It's about 3 miles East of the airport on the left side, look for the sign.

e-Mail: info@tuolumnetrails.org
Website: www.tuolumnetrails.org
Phone: 209.962.7534

It will be pot luck as usual and the theme is Summer

Fun. Hope to see you there.

May Meeting

May 2nd Meeting - Norm & Patty Peebles' hangar at 6:00pm. The theme will be Cinco de Mayo and there will be Margaritas! The speaker will be Rico Sharqawi who is producing a film called "A Pilot's Story." The film's purpose is to educate, motivate and inspire a new generation of pilots and future astronauts. The film will bridge the gap between pilots and the public to entice members of the public to take a role in general aviation. This documentary film will illustrate how and why pilots began their passion with flying or pursued careers in aviation. Many interviews with pilots with various backgrounds will unearth the common threads between them and their love for aviation and what it means to them. Please come and enjoy this talk with us.

There will be a special setup and teardown time for this meeting. We will set up on Friday May 1st at 4:00 pm. We will tear down on Sunday at noon and we will clean the tables and chairs between noon and 2:00 pm. Your help will be appreciated, thanks in advance.

April 4th

Next Meeting. April 4th is at Antonella & Silvano Gai's hangar at 6:00 pm.

Rehearsal Dinner for Luca and Anthinula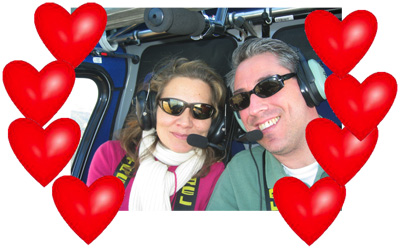 You are all invited!

The groom will also be the speaker: He will speak about flying in Europe.
(for more information see the newsletter)

Dinner at 6 PM, Speaker at 7 PM


Dance from 8 PM till sunrise,
with the 10 piece swing band the "Flashback Band"
Don't miss it!

Please wear elegant attire.

This will be a pot-luck dinner: Dessert will be provided.

Please bring an appetizer, a salad or a main course.
Make your best dish: it is a special celebration!

Thank You

Silvano & Antonella .

2009 March

Next Meeting. March 7th will be our first meeting in 2009 at Antonella & Silvano Gais' hangar at 6:00 pm.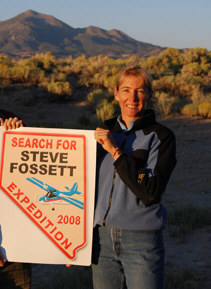 The speaker will be our own Colleen Keller, who has recently completed work on the search for Steve Fossett.
Colleen is an operations research analyst working for Metron, a small business based in San Diego and Washington DC that does mathematical analysis and consulting for the US Navy and Department of Defense. Metron has worked extensively with the US Coast Guard in developing search planning tools for overwater search; Colleen applied this experience to the inland Search and Rescue (SAR) problem during the Fossett search. She will talk about the original search effort, her investigation and research, and follow-on search efforts to find Fossett across this past summer...and she'll explain where Fossett's crash was finally found and what's being done to improve SAR techniques for future searches.

Her talk will be entertaining and informative, Hope to see you there.
This will be a pot-luck dinner.
2008 It's a wrap
13th Annual toy drive for needy children

Bring a toy, game or two. You'll feel good through & through

Saturday December 13th, 6PM at the Blankenburg Museum
20810 Elderberry Way, Pine Mountain Lake Airport - Groveland, CA


MENU
Appetizers - Baguette & butter.
Christmas salad – Mixed baby greens, caramelized walnuts, and dried cranberries in a balsamic vinagrette.
Green beans almondine, wild rice pilaf. Turkey au vin-Roast turkey with a mushroom-Madeira sauce.
Chocolate cake
Hosted beer, wine, champagne, soft drinks & water and a visit from Santa.
Make your check, for $26 per person, payable to
and remit to Ken & Sandy Blankenburg
P. O. Box 203 - Groveland, CA 95321
Include names of those attending. Seating will be
pre-assigned. Reservations will be on a first come,
first served basis.
No refunds after Nov. 30th.
November Event
PMLAA Fund Raiser
PURPOSE: To raise funds to help offset the cost of the two prop strikes that took place at the PMLAA air show in June. These pilots volunteered their time and aircraft to help make our show a success. We would like to help out with their expenses and get their planes back into the air.
GOAL: To raise $10,000 and donate these funds to Dan Vance for his P-51, and Jason Wondolleck for his Staudacher. Excess funds collected, if any, will go into a PMLAA airport improvement account.
Here is the list of all the auction items.
WHEN AND WHERE: Saturday, November 1, 2008 at 6:00 pm. The location will be the new and beautiful heated hangar of Suzanne and Mel McGowan, which is located on the north taxiway at PML airport.
SUMPTUOUS MENU: Egg Roll, Cashew Chicken, Beef with Broccoli, Fried Rice, Chow Mein, Fortune Cookies & back by popular demand, Cup Cakes.
No host bar with the famous margarita machine and music for dancing.
Reservations due by October 24th! First Come, First Served • $20 per person Space is Limited to 225 people (Postmark date will determine reservation priorities.)
October 4th - TIROS (Television Infrared Observation Satellite)
Our next meeting will be the Oktoberfest on October 4th at 6:00 pm. The association will
provide the bratwurst, beer, wine, water and sodas. You bring an Oktoberfest side dish.
The October meeting will be held at Kay Meermans' HEATED hangar on the South
taxiway.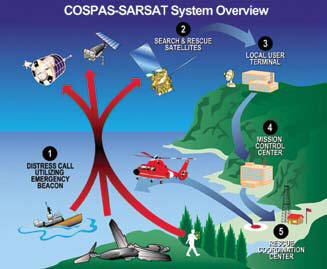 Our October speaker is Tom Sweeney speaking on the topic of the TIROS (Television Infrared Observation Satellite) plus his 34 years in the aerospace industry. Tom is a member of PMLAA and lives here in PML.

Next Meeting
Next meeting is scheduled for September 6th with a start time of 6:00 pm at the PEEBLES' hangar.
The speaker for our September 6th meeting is Bill Cox.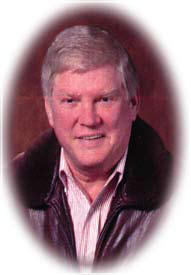 Bill is a very entertaining writer and speaker. His stories are printed every month in Plane & Pilot and Pilot Journal.
sAugust 2nd Speaker
In 1996, California engineer Carmelo "Nino" Amarena took on the challenge of building a new generation of rocketpacks that would break the barrier plaguing all previous pack designs and embarked on an investigation of what needed to be done, modified or invented to make longer flight a reality. It was a challenge that required much more than merely copycatting. Amarena was trained and educated at the Buenos Aires University of Engineering, in Argentina where he obtained his masters degree in electro-mechanical engineering and upon immigrating to America in 1979, made his home in California's Silicon Valley.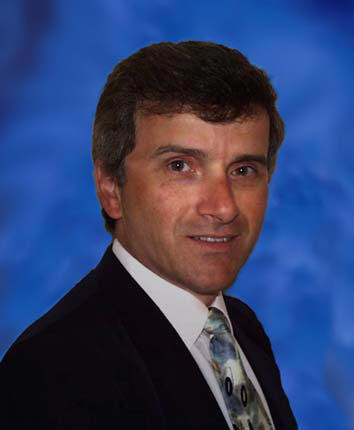 There he was able to interact with talents in cybernetics, aerospace and electronics industry, allowing him to acquire a set of skills, which forged his "technical generalist" background. His broad technical knowledge eventually landed him the development of a peroxidebased reciprocating engine for GeorgiaTech Research Institute's "Entomopter" a biomimetic robot that flies like a "dragon fly" insect, a joint project between NASA and GeorgiaTech planned to be sent with a landing Mars probe mission by the end of the first decade of the 21st century.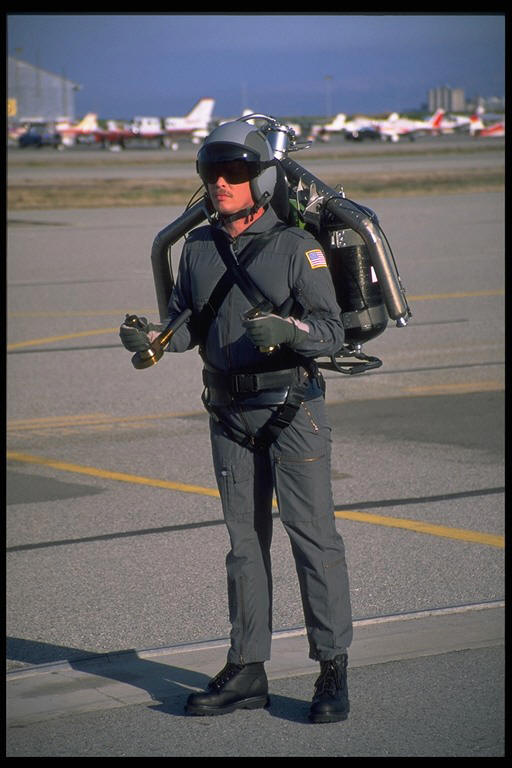 June Airshow
June 21, 2008 Site: Meermans-Henley Hangar 6:00pm. The Famous Diestal Family Turkey Ranch Barbecue Meet the air show performers. Enjoy music.
Here are just some of the scheduled activities:
Airplanes on display
Skydivers
Aerobatic Planes (2:30-5:00pm)
The Blankenburg Museum (12:00 to 2:30 PM)
Hotdogs, sodas, water for sale
Barbeque dinner and meeting
PMLAA members and guests only. Reservations and pre-payment required
May Meeting
Next months meeting will be held at the Peebles hangar on May 3rd at 6:00 pm. The topic will be flying ARMY HELICOPTERS in one of the most inhospitable environments in the world. Heat, humidity, dirt, rain, mud, jungle, water just to mention a few. There were some pyrotechnic devices also that spiced up the mix at times. The place was Vietnam in the late 60's.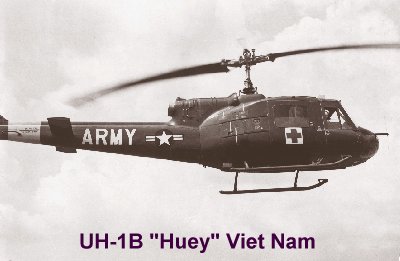 The speakers, all members of PMLAA, will be Norm Peebles, Joe Riley, and Ed Peters. Our stories will be focused toward educating the audience on what it was like to be a crew member on these aircraft. They will also be on the lighter side of war and I feel you will find them informative and entertaining.
April Event
April 5th at the Benzing's Hangar. Two guest speakers:
Jim Thomas, airport director, operation of the Pine Mountain Lake Airport from the airport manager's perspective.
Paul Price will present an overview of the US Nuclear Weapons Program as he saw it during the Sixties, Seventies, and Eighties.
UAVs
March 8th, regular meeting at the Gai's hangar. The speaker will be Tim Just an expert in UAVs (Unmanned Aerial Vehicles). Read this very interesting description of different types of UAVs.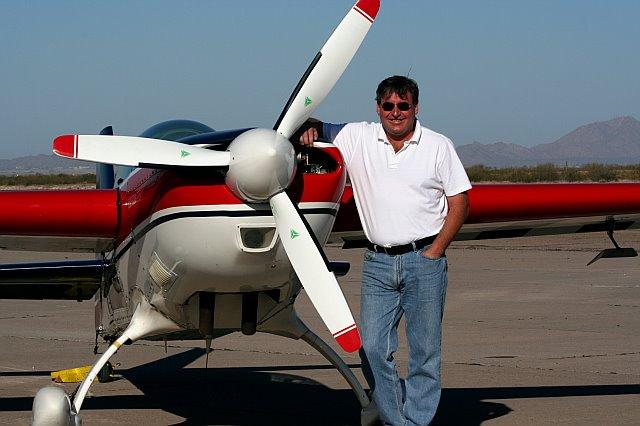 The meeting is at 5:30 PM, an Italian Potluck.
Cinderella's Ball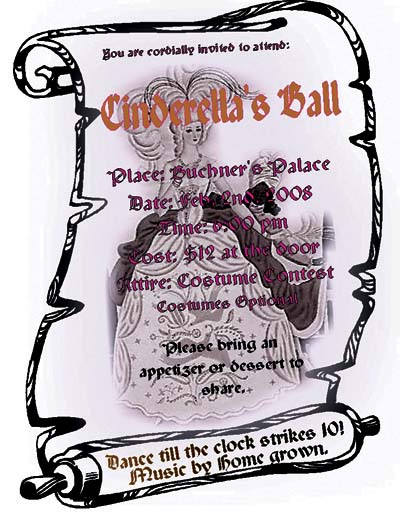 At the Buchner's hangar, February 2nd 2008, 6PM.
Please Bring an appetizer or desert to share.
It's a wrap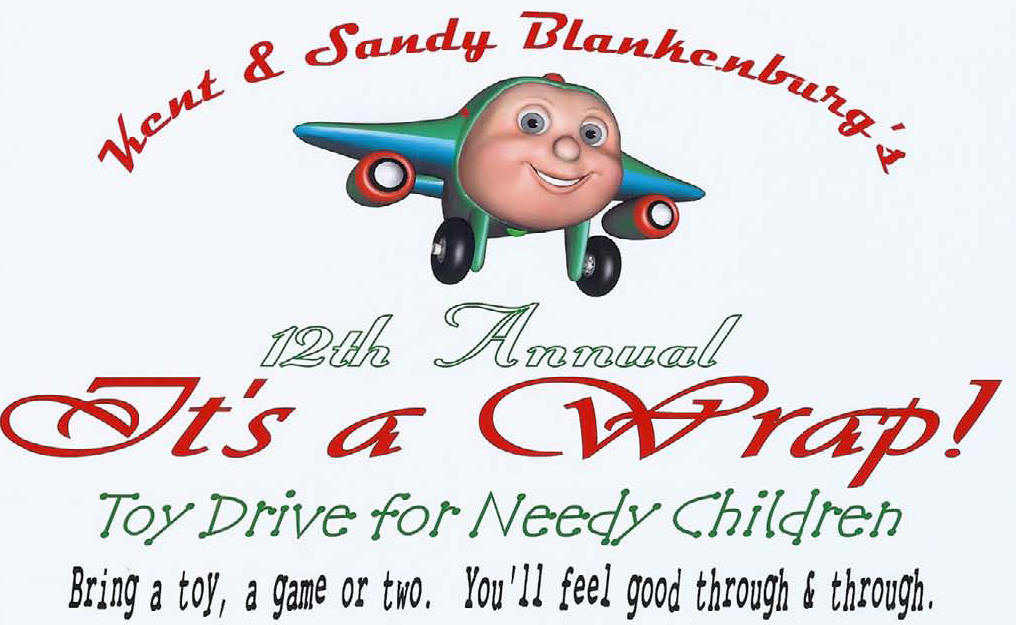 Saturday December 8th at 6 PM at the Blankenburg Museum. You need to reserve.
November Meeting
One Six Right: The Story of the Van Nuys Airport
The Romance of Flying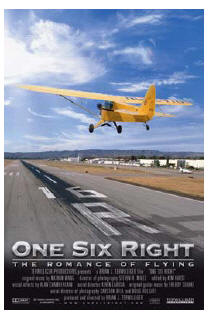 Come to thethe Blankenburg Museum., November 3rd at 5:30pm for an entertaining talk by Brian Terwilliger, with scenes from One Six Right. The hangar is on the north taxiway, approximately mid-field.
It is a potluck dinner.
Safety Seminar
The survival seminar is being hosted by our EAA Chapter and the speaker, Doug Ritter, is a well known authority on pilot survival equipment and methods. The seminar will start at 10:30 AM.
Chapter 1337 will also be providing Historic Aircraft Display certificates for those that want to display their aircraft durning the seminar. A "burger burn" lunch will be held after the seminar for those that want to stay for lunch. Donations will be accepted.
Jim Thomas President, Chapter 1337
October Meeting
Behind the Scenes with BJ Worth,
World Champion Skydiver and Hollywood Aerial Stuntman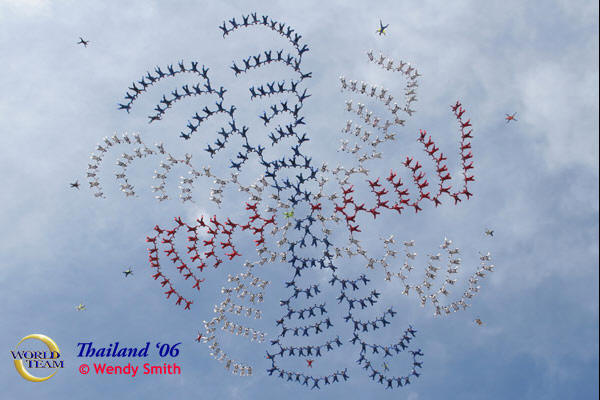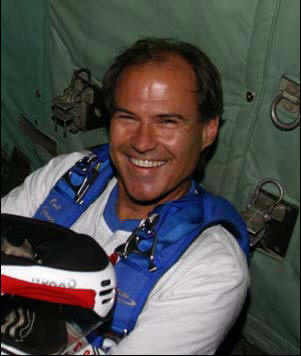 Come to Carol Simpson's hangar, October 6th at 5:30pm for Oktoberfest and an entertaining talk by BJ Worth, on skydiving and stunts. The hangar is on the north taxiway, midway between Benzings and Peebles. We'll bring the beer and brats, you bring a potluck salad, veg or dessert.
September Meeting
"Flyboys" – the WWI Lafayette Escadrille with David Ellison
Join us at the Buchner's hangar, September 8th at 5:30pm for a potluck dinner and an entertaining talk by David Ellison on the Lafayette Escadrille and the making of Flyboys.
June 2 Airport Day
The PMLAA Community Airport Day and Air Show on June 2 will be a spectacular event—even better than last year.
PLEASE READ OUR SAFETY PROCEDURES AND CHECK NOTAMS.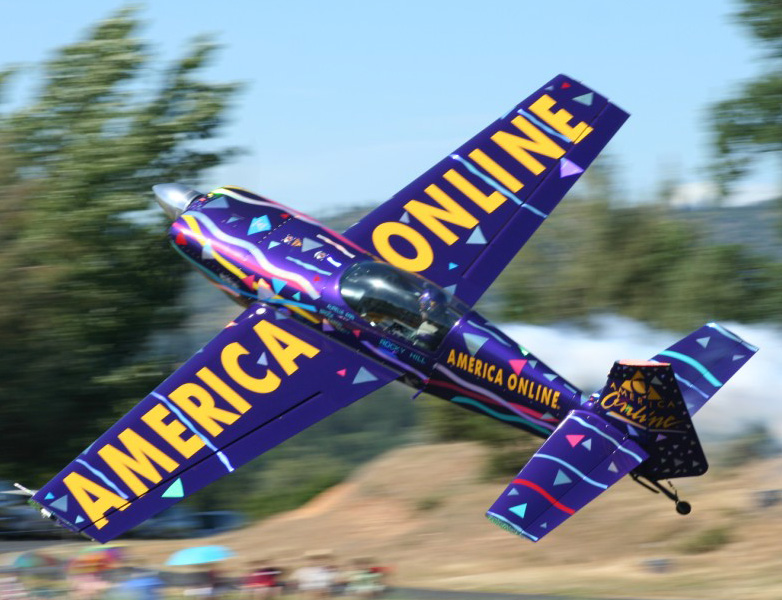 Here are just some of the scheduled activities:
airplanes on display
the Blankenburg Museum will be open (12:00-3:00pm)
skydivers start the show at 3:00
the "Beech Boys" Bonanza formation flying group
the aerobatic show from 3:00-5:00pm
hotdogs, sodas and PMLAA shirts for sale
barbeque dinner for the air show performers, PMLAA members and guests only.
Note reservations and pre-payment is required; please use the form in the newsletter..
Cinco de Mayo
<![if !vml]>
<![endif]>
How to Save your Airport
Ed Rosiak, President of CalPilots
<![if !vml]>
<![endif]>

May 5th at 5:30 PM at the Gai's hangar. It is Cinco de Mayo, so plan your potluck accordingly. Please bring a Mexican style dish to share (not Chile) or a dessert. Margaritas will be available too!
April Events
"TINS" Tales Memoirs of a Naval Aviator
Marle Hewett decorated Navy pilot and Air Force test pilot
<![if !vml]>
<![endif]>
Mark your calendars and come join us at the Peebles hangar on April 7th.
March Meeting
Our very own Dr. Ken Orloff is our speaker for the March 3rd PMLAA meeting, which will be held at 6:00pm in the Benzings' hangar.
<![if !vml]>
<![endif]>
St. Valentine's Day Massacre Ball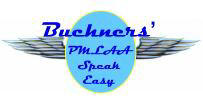 Keep the wraps on this one, baby!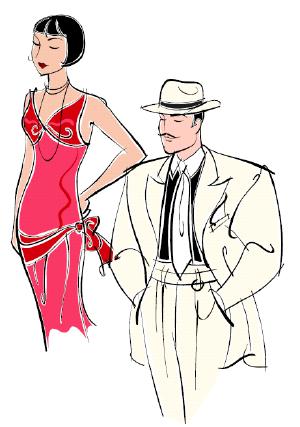 The hootch is being delivered February 3rd and we will celebrate in real roarin' twenties style. Conni "Crazy Legs" and Alan "Machine Gun" Buchner are opening "Buchners' PMLAA Speak Easy" for one night only. Flappers are always welcome, men should be dressed to the nines, but please check your violin case at the door. We will be dancing the night away with the always popular Home Grown Band. To keep the heat from ruinin' our fun, please be sure to knock three times prior to entry- no more no less. Crazy Legs doesn't want to clean-up after the Tommy Guns blare. Cover charge is $10.00 per person to pay protection (and the band).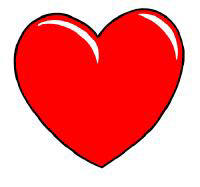 Please bring an appetizer or dessert enough for 6 persons. Date: February 3, 2007 Time: 6.30 P.M. Place: Buchners Speak Easy (formerly Buchners Hangar) 20885 Hemlock Street
It's a Wrap 2006
December 9th, at 6 PM
Bring a toy, game or two. You'll feel good through & through.
August Meeting
August 26th is the no-hangar party!
We are celebrating the wonderful area we live in and the great flying we have done this summer by having an evening fly-about (neither a fly-in nor fly-out!) and BBQ.

The plan is to fly into the evening with rides, kick the tires and basic hangar talk with a casual BBQ followed by a short presentation of some of our member's summer flying highlights after dark.

August 26th, Flying: 6 PM, Dinner: 7:30, Program: 8:30 at Larry Jobe's taxiway corner.

PMLAA will BBQ tri-tips. Potluck side dishes and deserts.

Parking: Please don't park so as to block taxi-ways. Head around Larry's house to the taxiway and then follow the parkers directions.

There will be no meeting September 2nd.
July Fly-out
July 8-12th, Fly-out to Idaho, exact dates to be finalized
June Meeting
June 3rd, Full Day Flying Fun hosted by Vicky and Jeff Benzing
<![if !vml]>
<![endif]>
May Meeting
May 6th, Author Michael Maya Charles, 6:00pm,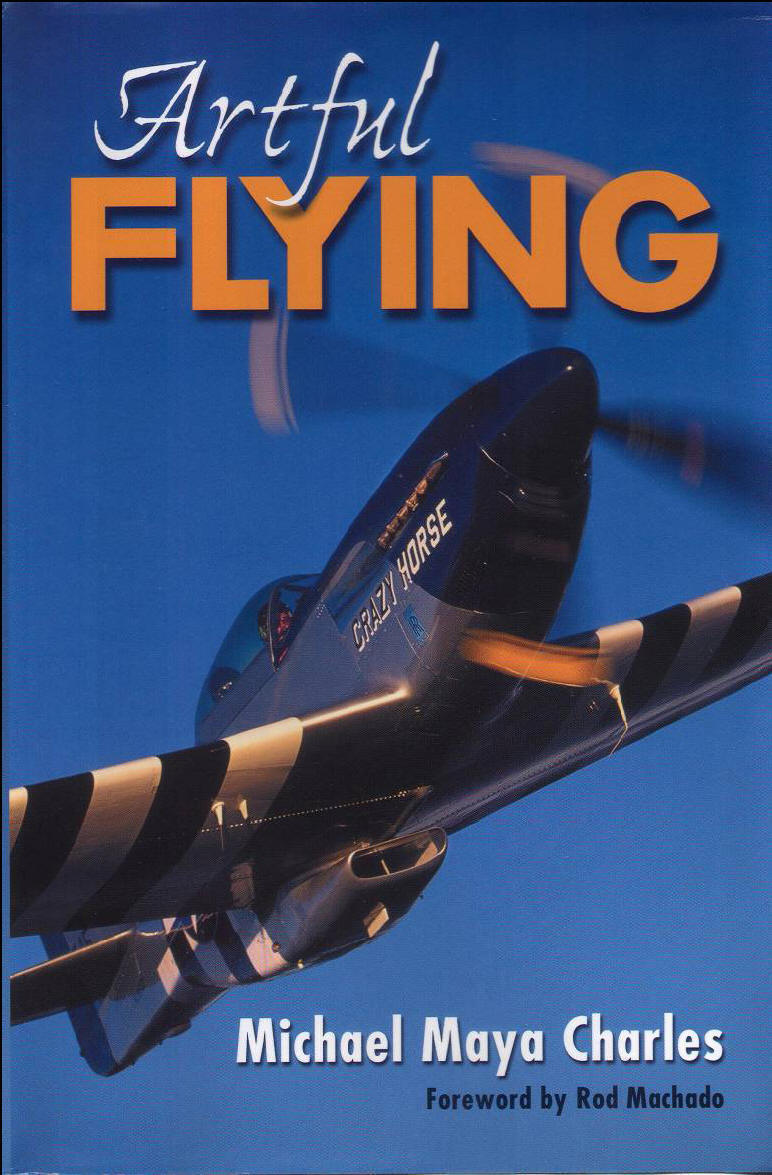 Location The Peebles Hangar
Potluck Buffet
Directions: Take Jimmersall to the back taxiway and head towards the runway. Turn left (East) onto the parallel taxiway and let the parkers guide you. The Peebles are on the same taxiway as the Benzing's, but on the east end. If you are not completely comfortable with directions or airport operations please ask someone who lives near by
April Meeting
April 1st, Great flying destinations with John Kounis, 6:00pm.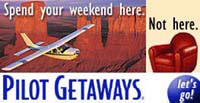 Location The Peebles Hangar
Potluck Buffet
Directions: Take Jimmersall to the back taxiway and head towards the runway. Turn left (East) onto the parallel taxiway and let the parkers guide you. The Peebles are on the same taxiway as the Benzing's, but on the east end. If you are not completely comfortable with directions or airport operations please ask someone who lives near by
March Meeting
March 4th, Idaho Backcountry with Bob Hoff and friend, 6:00pm, Benzing Hangar
February Meeting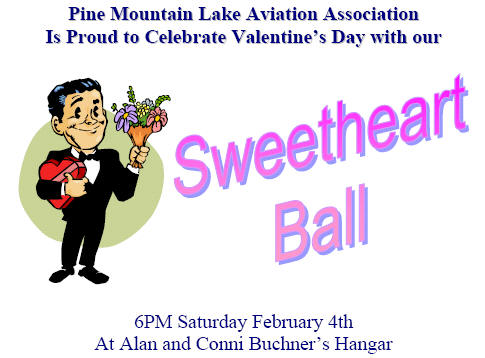 January Meeting
Our Own Ken Orloff:
Things You Don't Want To Do and More
or I Hope I am Never in One of Ken's Presentations!
<![if !vml]>
<![endif]>
The Pine Mountain Lake Aviation Association is proud to present the return of Dr. Orloff on
January 7, 2006, 6:00 p.m., at the Blankenburg Museum
December 2005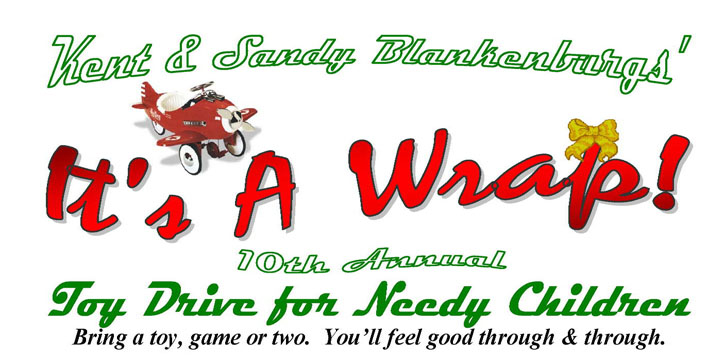 6:00 p.m. Saturday, December 10, 2005
October 2005
October 22, 2005, 6:00 p.m., The Pine Mountain Lake Aviation Association is honored to welcome the National Aviation Hall of Fame inductee Dick Rutan at the Blankenburg Museum. Voyager: One World, One Flight

September 2005
September 10, 2005, 6:00 p.m., The Pine Mountain Lake Aviation Association is honored to welcome the remarkable Brian Binnie at the Buchner Hangar. Making History with SpaceShipOne. Brian Binnie Captures the X-Prize with SpaceShipOne.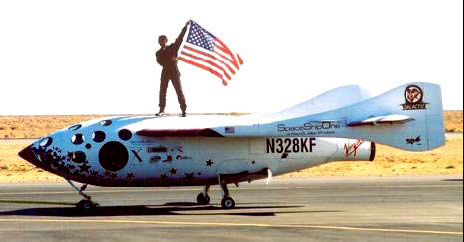 The event is a regular potluck: bring either a salad, main dish, dessert, or appetizers.
Past Guest Speakers
The Pine Mountain Lake Aviation Association has had many Great Guest Speakers over the years. We have and continue to record every Guest Speaker so if you are interested in seeing a particular guest speakers presentation then please contact us and we can provide you with a video of the event.
August 2005
August 13, 2005, 6:00 p.m., The Pine Mountain Lake Aviation Association is honored to welcome Colonel Clarence E. "Bud" Anderson at the Buchner Hangar. Colonel Clarence E. "Bud" Anderson is a WW II Triple Ace fighter pilot and a veteran military experimental test pilot.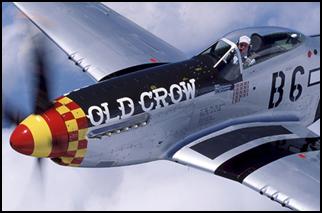 June 2005
June 4, 2005, at the Buchner Hangar, Guest Speaker Barry Schiff, Award Winning Aviator, Journalist, Author and Educator 26,000 Flight Hours - 5 World Speed Records - 52 Years of Flying. Catered Dinner $25 per person. Reservations are required. Make your check payable to and remit to PMLAA, P.O. Box 131, Groveland, CA 95321.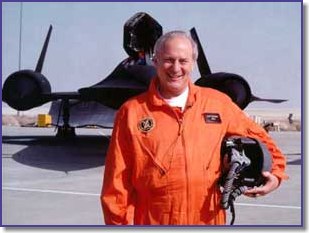 May 2005
May 7th, 2005, 6:00 p.m., at the Buchner Hangar, Lane Wallance, Flying Magazine, Aerospace Writer, Editor and Author - hors-d-ouvres, main dish, salad or dessert potluck.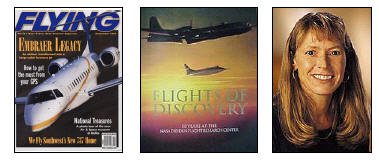 April 2005
April 2nd, 2005, 6:00 p.m. The Pine Mountain Lake Aviation Association is excited to welcome the amazing Sean D. Tucker - Aerobatics Master at the Buchner Hangar, Hors D'Oeuvres and Desserts potluck.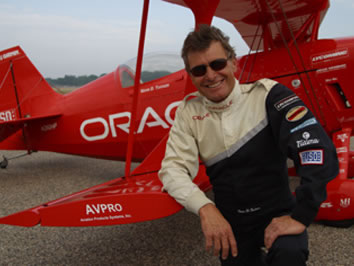 March 2005
March 8th, 2005 The Women's Pilot organization known as the 99's will repaint our runway markings at Pine Mountain Lake to reflect the new CTAF of 122.9. Anyone wishing to help out can contact Jim Thomas office for further details (jthomas@co.tuolumne.ca.us or 209-533-5685). You can also just show up see if any additional help is needed.
March 5th, 2005 6:00pm - Hap Halloran: "A WWII POW's Story: Surviving and Healing" at Buchner Hangar - Potluck Soups/salads/desserts
February 2005
February 23rd, 2005 from 6:30 PM until 8:30 PM second and final Public Workshop on the Master Plan for Pine Mountain Lake Airport. The workshop will be held at the Groveland Community Hall. This is the last Public Workshop where the public can review and comment on the plan before the preparation of the final draft document, making it an important step in the overall master planning process. If you want to have input on the future development of Pine Mountain Lake Airport, please make plans to attend the workshop.
February 19th, 2005 from 9:00am-12:00pm at Dick Collier's hangar, Lunch available, Hands-on Workshop includes:
jacking up airplane
removing wheels
greasing wheel bearings
changing tires
removing windshield
No charge
February 19th, 2005 from 2:00 to 5:00 Larry Jobe is sponsoring a Wings seminar at his hangar . The Subject is Lessons Learned and it is an audience interactive seminar. The intent is to have pilots verbally share events that have caused them to learn a valuable lesson. The goal is to share these experiences with the group so all may learn and hopefully avoid the same situation. Jim Henry of the FAA has sanctioned this Wings seminar but will not attend so the group will feel free to openly communicate. No Charge.
February 19th, 2005 STCHS (Southern Tuolumne County Historical Society) Monthly Programs at the Groveland Community Hall at 7:30 PM: "Rich Lundin: Archeological Digs in Groveland".
February 10th, 2005 Pine Mountain Lake Airport (E45) will be changing the Unicom/CTAF frequency to 122.900 MHz
February 9th, 2005 Columbia Airport (O22) will be changing the Unicom/CTAF frequency to 122.975 MHz
February 5th, 2005, 6:00 p.m., at the Buchner Hangar, Valentine Dance Party - Music by Homegrown, Appetizer and Dessert potluck. Music Charge of $10 per person. Open to non-members as well.
January 2005
January 8, 2005, 6:00 p.m., at the Buchner Hangar, the return of Dr. Orloff, an aviation accident detective and reconstruction expert. - Soup, Salad, and Dessert potluck.
December 2004
December 9th from 6:30 PM to 8:30: Pine Mountain Lake Airport Master Plan Public Workshop The development of the PML Airport Master Plan has come to the point where we will be holding our first Public Workshop on Thursday December 9 th from 6:30 PM to 8:30 PM at the Groveland Community Hall. Those who are interested in learning about the Master Plan process, the forecast data collected, and the airport development alternatives being considered should plan to attend this workshop. This will also be an opportunity for the public to express their desires and concerns regarding the future development of the airport.
December 11, 6:00 PM at the Buchner Hangar, It's a Wrap -8th Annual toy drive for needy children - Bring an unwrapped toy, game or two: You'll feel good through & through. Catered Dinner, reservation required.
November 2004
November 6th - Colonel Herbert E. Ross - USAF (retired) - Adventures of a P-38 Ace 6:00pm at the Buchner Hangar - This event is a pot luck.
October 2004
October 2, Saturday, 5:00 p.m Aviation's Living Legend Bob Hoover.
Bob Hoover is the greatest pilot I ever saw.
- General Chuck Yeager
Bob Hoover is the greatest stick & rudder pilot who ever lived.
- General Jimmy Doolittle
at the Blankenburg Museum.
Saturday October 9th, the EAA Chapters 1337 is holding a Young Eagle rally at Columbia Airport from 8 AM to noon.
October 30th. Kittytails presents: 1940 's Moonlight Swing Costume Ball &Dinner Show at the Blankenburg's Hangar. Reservations: 962-1001.
September 2004
Our September 4th speaker will be No Kum-Sok a.k.a. Kenneth Rowe. He was the 21 year-old North Korean pilot who defected and delivered the first MiG-15 to the Americans on September 21, 1953. His book, A MiG-15 to Freedom, will be the subject of his talk. The meeting will be held at 6:00 p.m. at the Buchner's Hangar. Please bring your favorite SALAD, BREAD or DESSERT to share.
Saturday September 11th, the EAA Chapters 1337 is holding a Young Eagle rally at Pine Mountain Lake Airport from 8 AM to noon.
Sept 20th, 1:30 P.M. Airports Committee Meeting. Columbia Airport "Lorick Hangar" 1000 Technology Drive.
September 24-26, 2004 Lakeport, California: safety seminars. Coast Guard demonstration, Vertigo Simulator, and more. For more information contact Terry Campbell at NorcalAviation@aol.com or (209) 736-4554 or Steve and Mary McCaughey at www.strangebirds.com or (707) 768-3199.
August 2004
August 7th, NASA Astronaut Janice Voss, PhD 5:00pm at the Buchner's Hangar - Mapping the Earth in 3-D and Views of the Earth From Space
July 2004
July 3rd, Boat Parade. The parade will start at 5:00 PM.
July 4th, Fireworks celebration over the lake, just after dusk.
June 2004
Mountain Flying in the Sierra Nevada - June 26, Buchner's Hangar - 1:00-3:00pm. This seminar participates in the FAA Wings program.